Our team was tasked with creating some collateral for the Connect 2013 conference in Orlando. This was the first year they would have a separate HR conference along side, so we needed to explain our positioning. The brochure below explained what
Energizing Life's Work
meant and how it was applicable to each audience in the workforce.
The explanation below:
Energizing Life's Work
There's work, and then there's life's work. Your life's work is much more than an occupation. It's a declaration of who you are, what you're made of, and what matters most to you. It is your most personal creation, and at the same time, it's something you share with everyone who follows in your footsteps.
Workforce. Whether your work is in HR, IT, or Marketing and Customer Service, we're here to give you the insight, tools, and thought leadership that connect what you do with your life's outcomes. After all, it's not just a job—it's your legacy.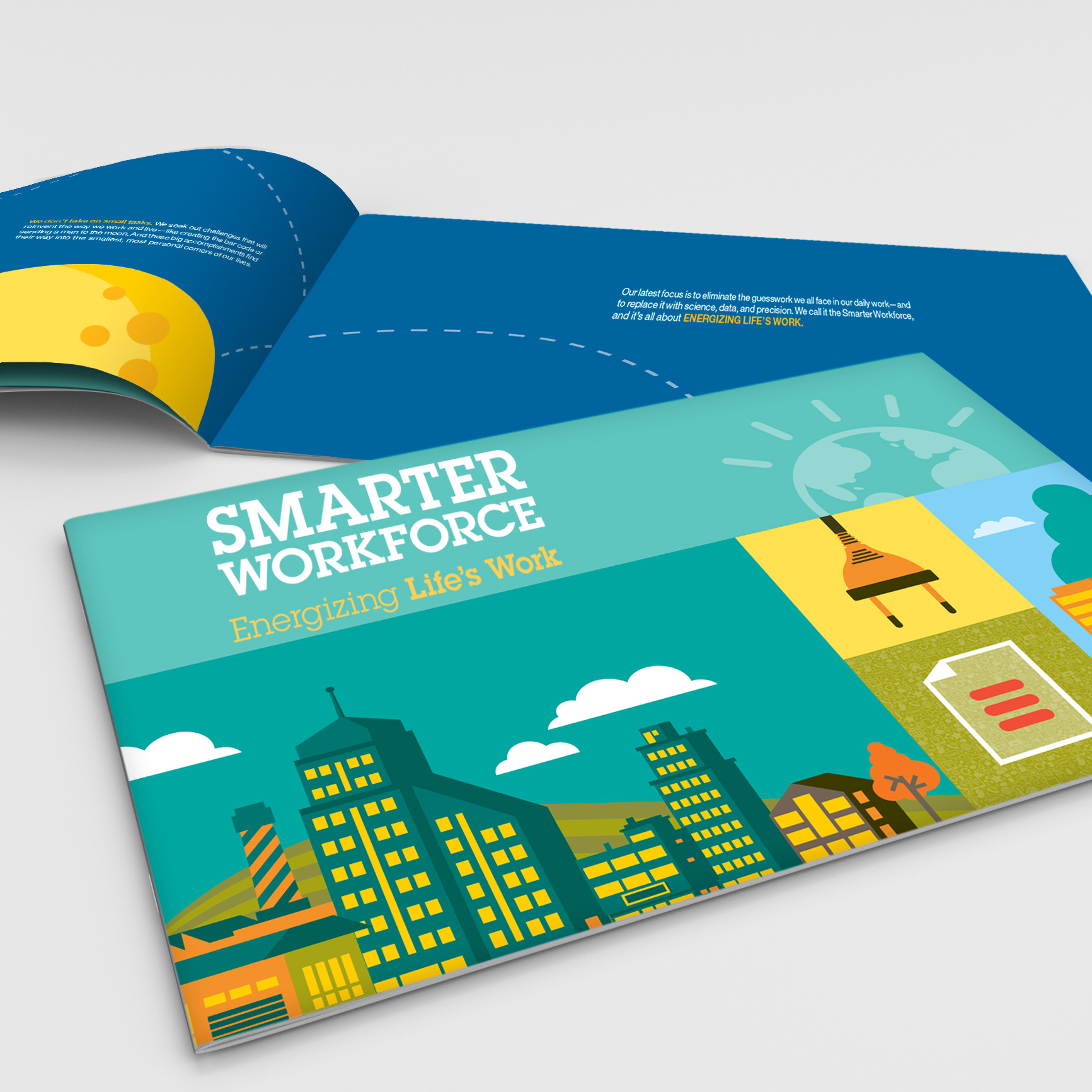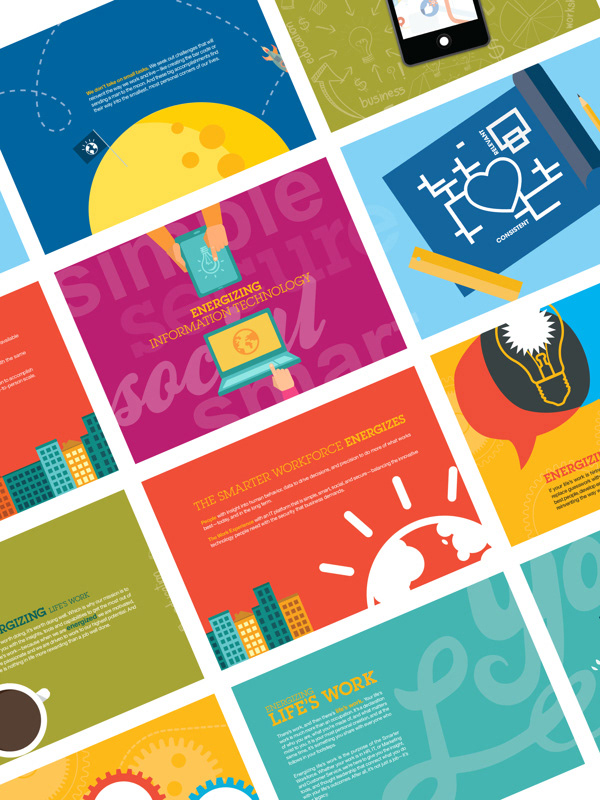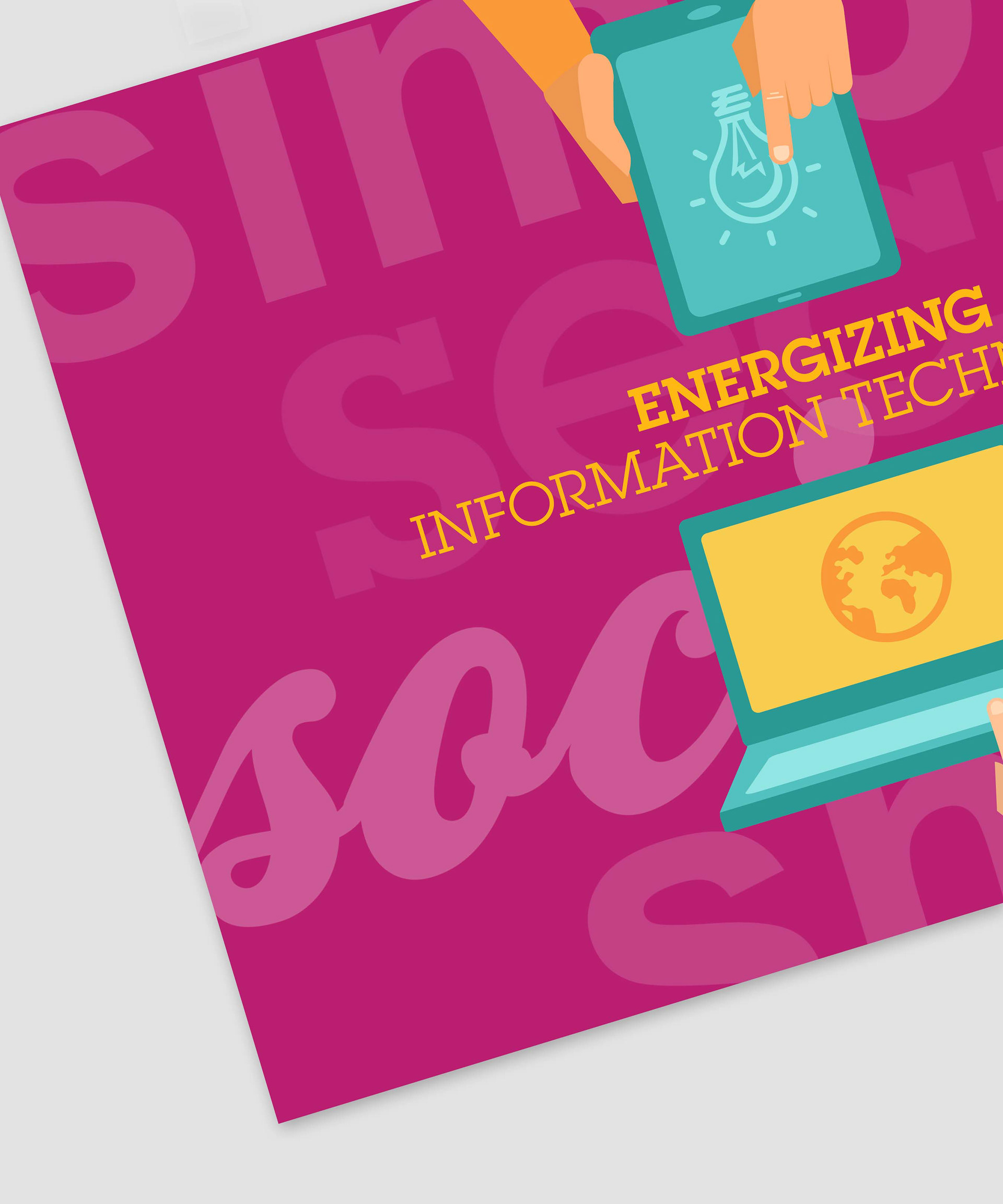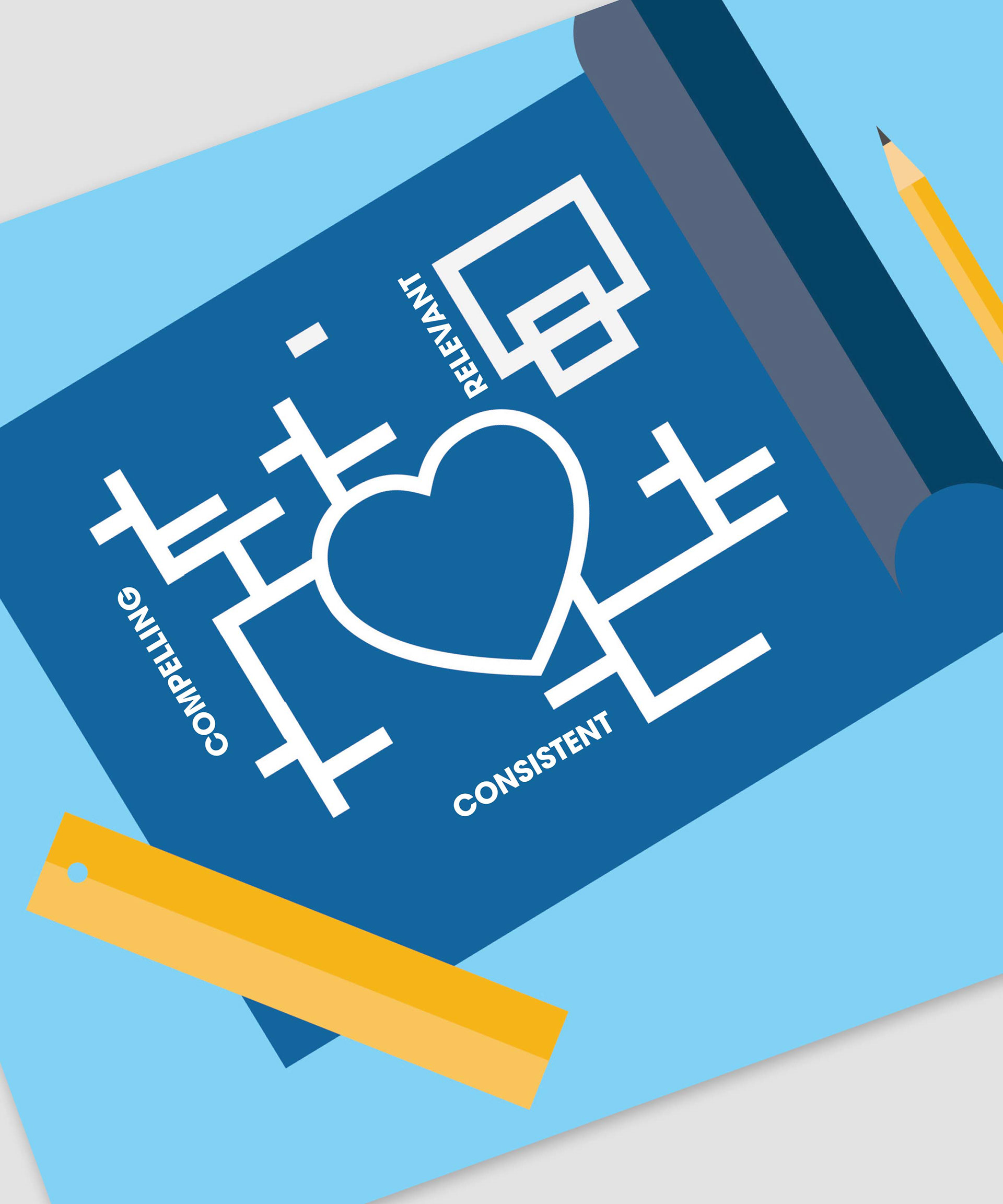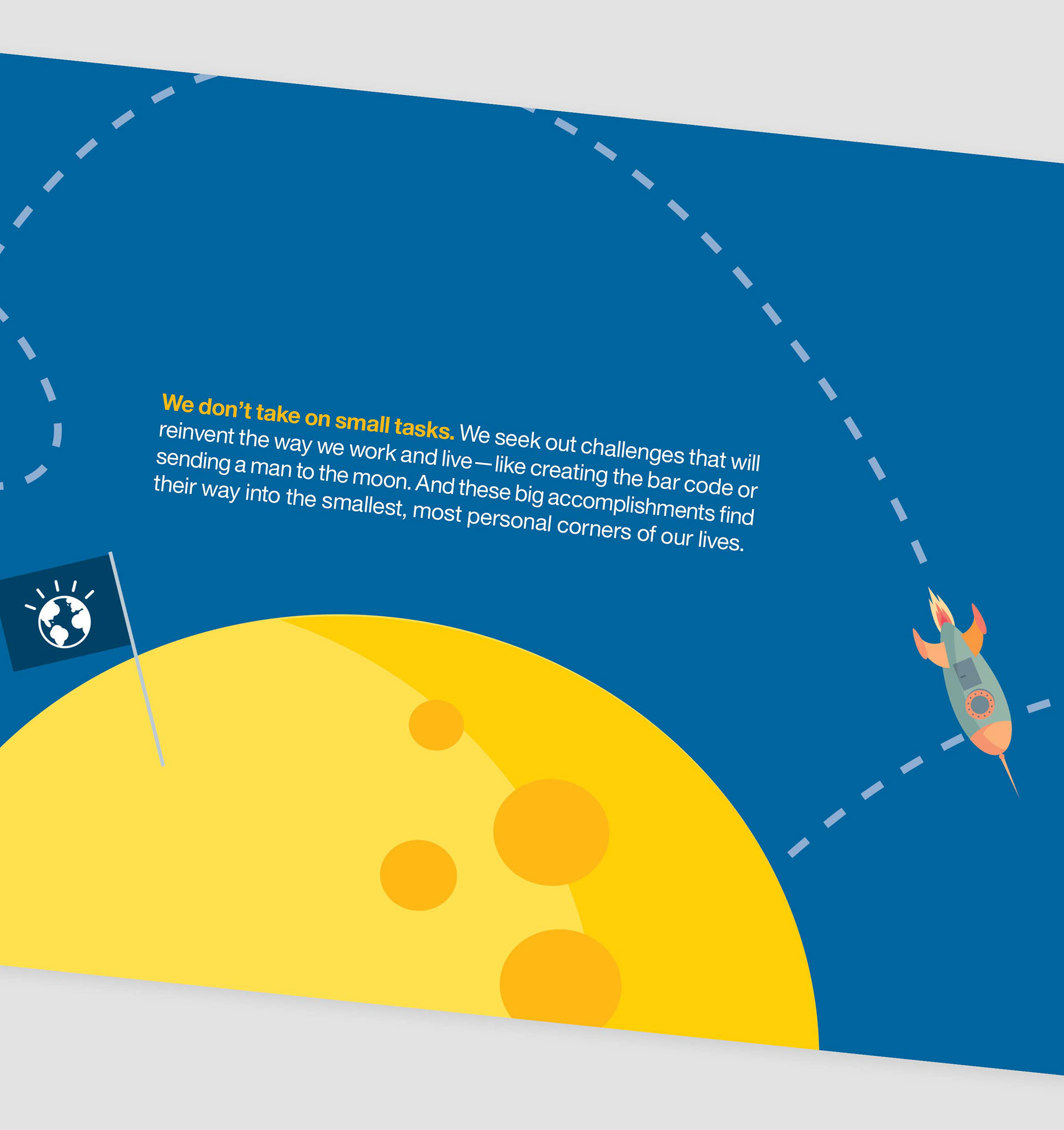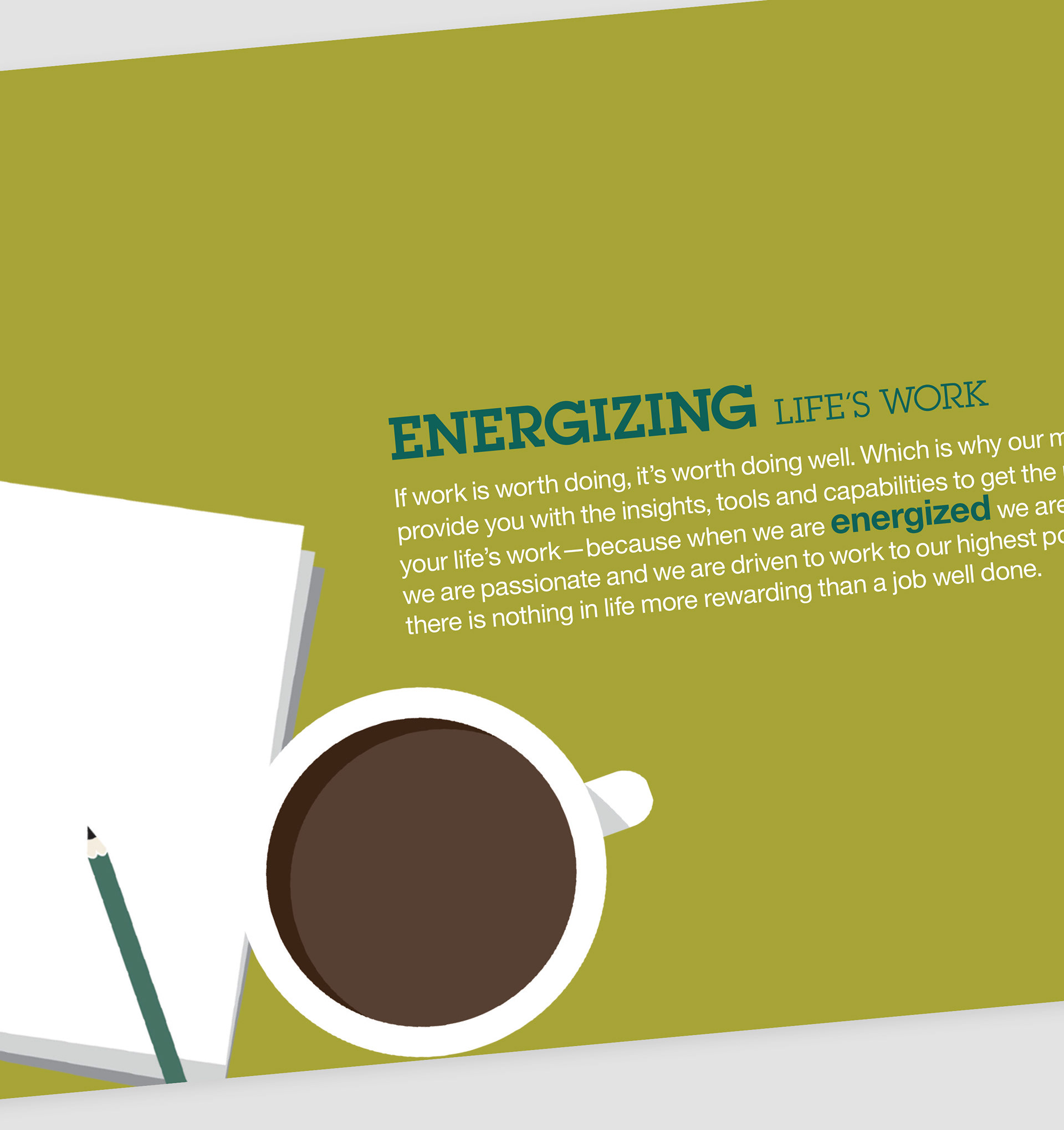 Copywriters: Mary Lafferty and Sam Sidner
Designer: Jennifer Woockman