Inspired by escape-esque video games, adventure board games, and movies, escape rooms are real-life adventure games where participants are locked in a room, and by using the elements around them solve a series of puzzles, find clues, or piece together answers that help them "escape" within a set amount of time. Participants must be extremely observant, able to collaborate with a team, and use critical thinking skills in order to get out.
escapelincoln.com/

A view of my sketch book.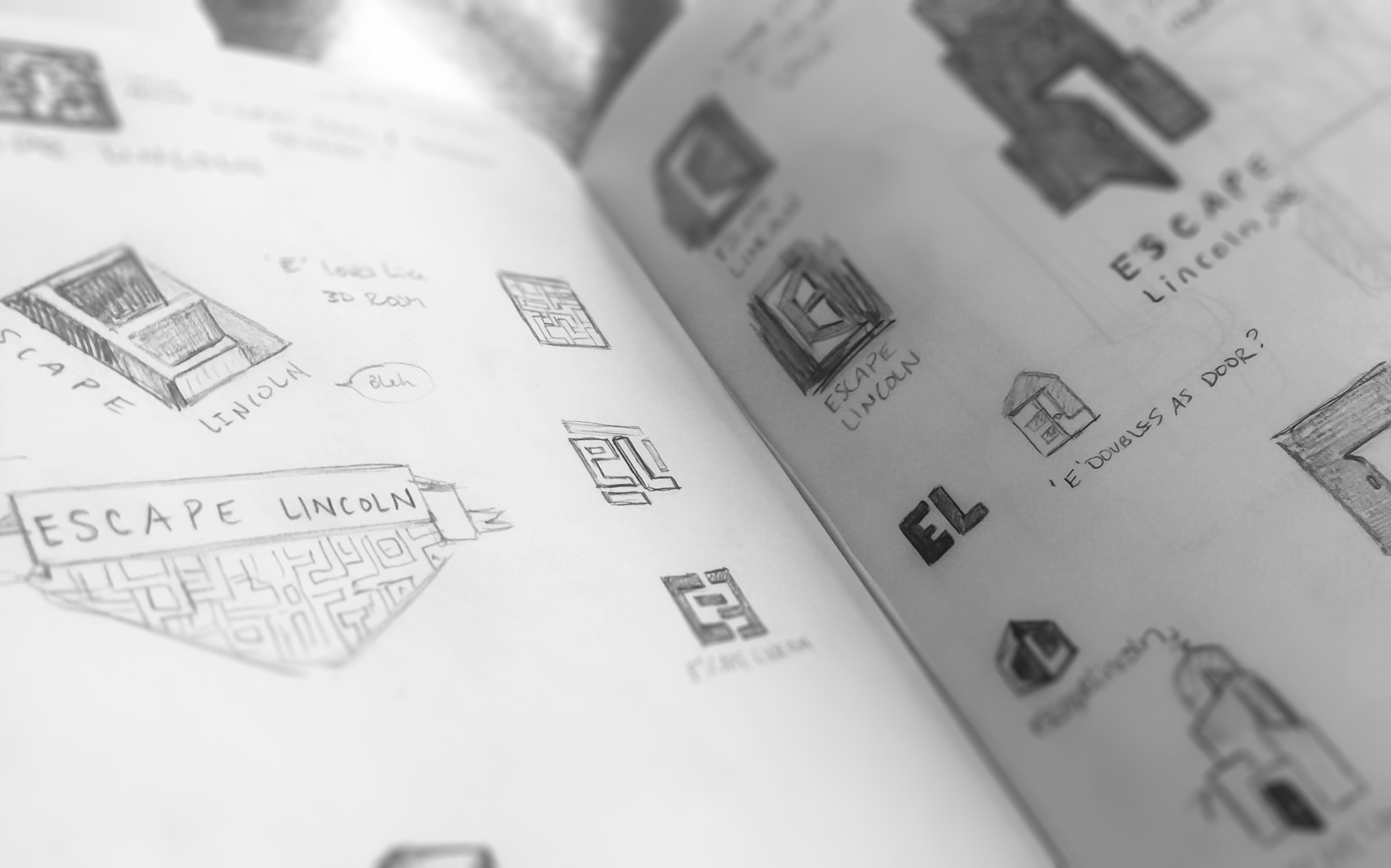 A shot of my working file. (Work in progress)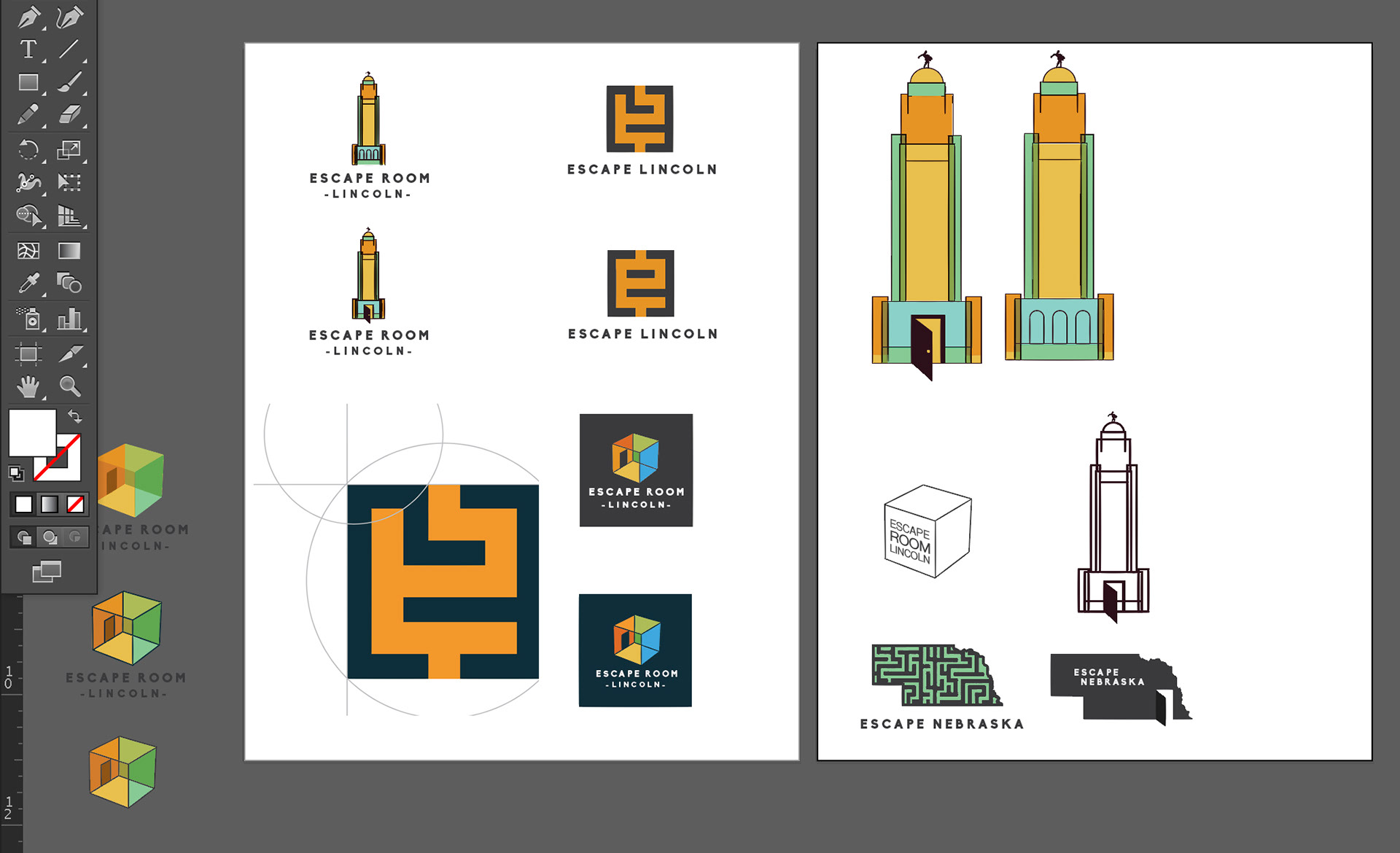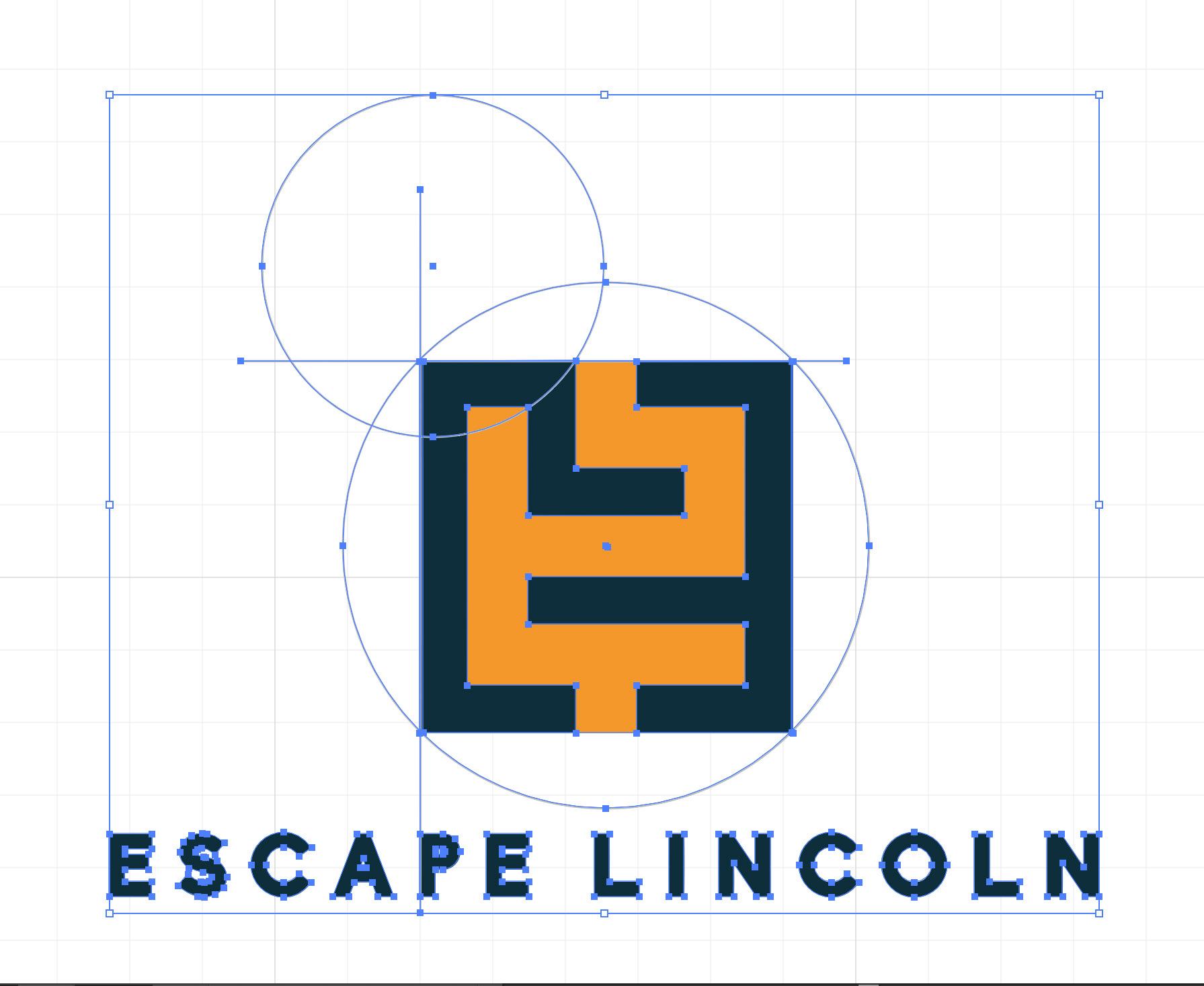 The final logo and brand guide.